---
SPECIAL EVENTS
Join us as we go through the Book of Revelation – understanding images & symbols. Bring your Bible!!
This will be online: we'll start with prayer and then work on Rock Painting that we will drop off at the front door of our neighbors!
(or we can deliver!)
Make sure you
bring snacks and get comfortable as we watch Shrek 2!
THIS IS AN ONLINE RETREAT. Please RSVP to help us to better prepare. HELP US SPREAD THE WORD!!
SAVE THE DATE!
Kick-off
for the new school year,
2020-2021! 
Summer Fun comes to an end, Fabulous Fall….
here we come!
WEEKLY EVENTS:
---
SUNDAYS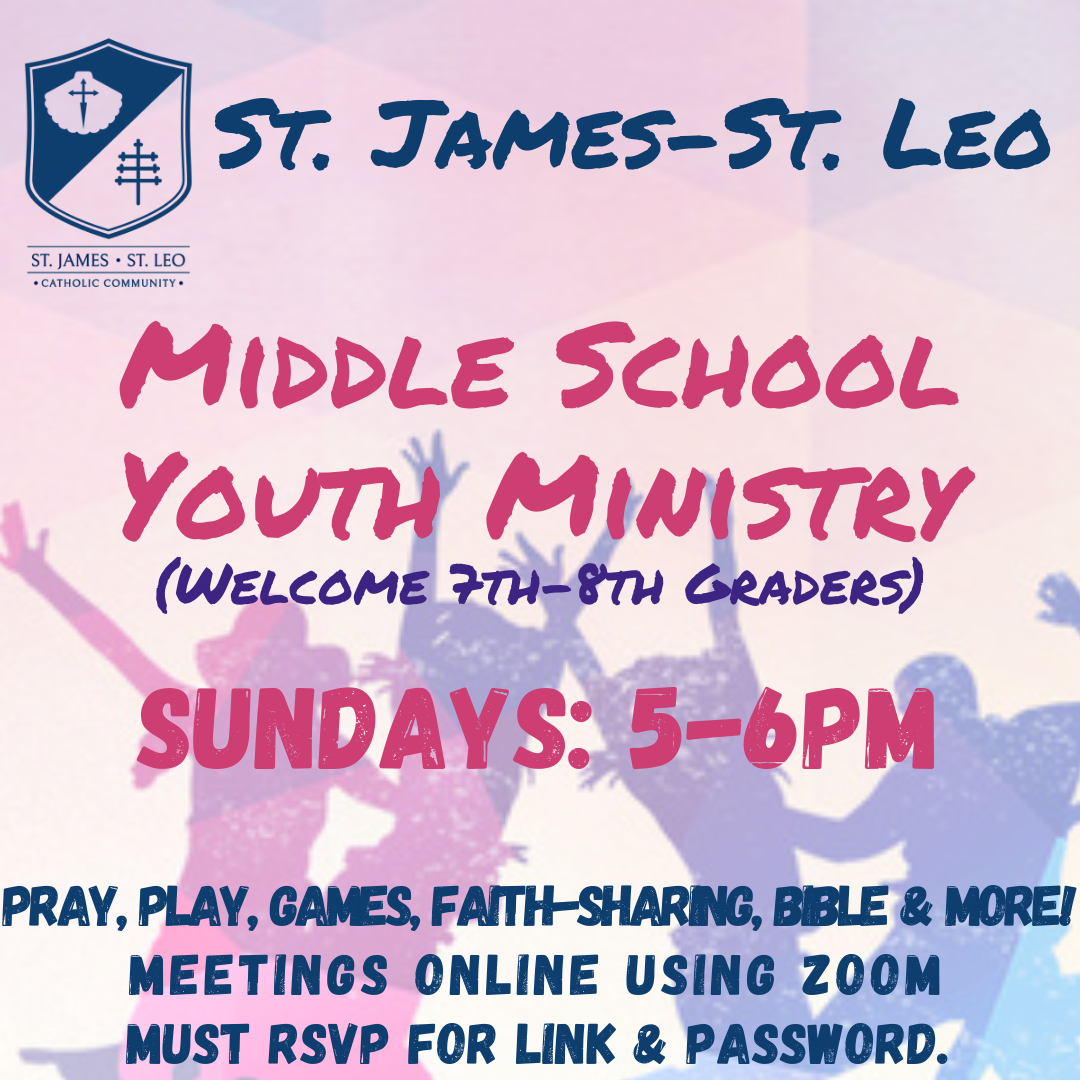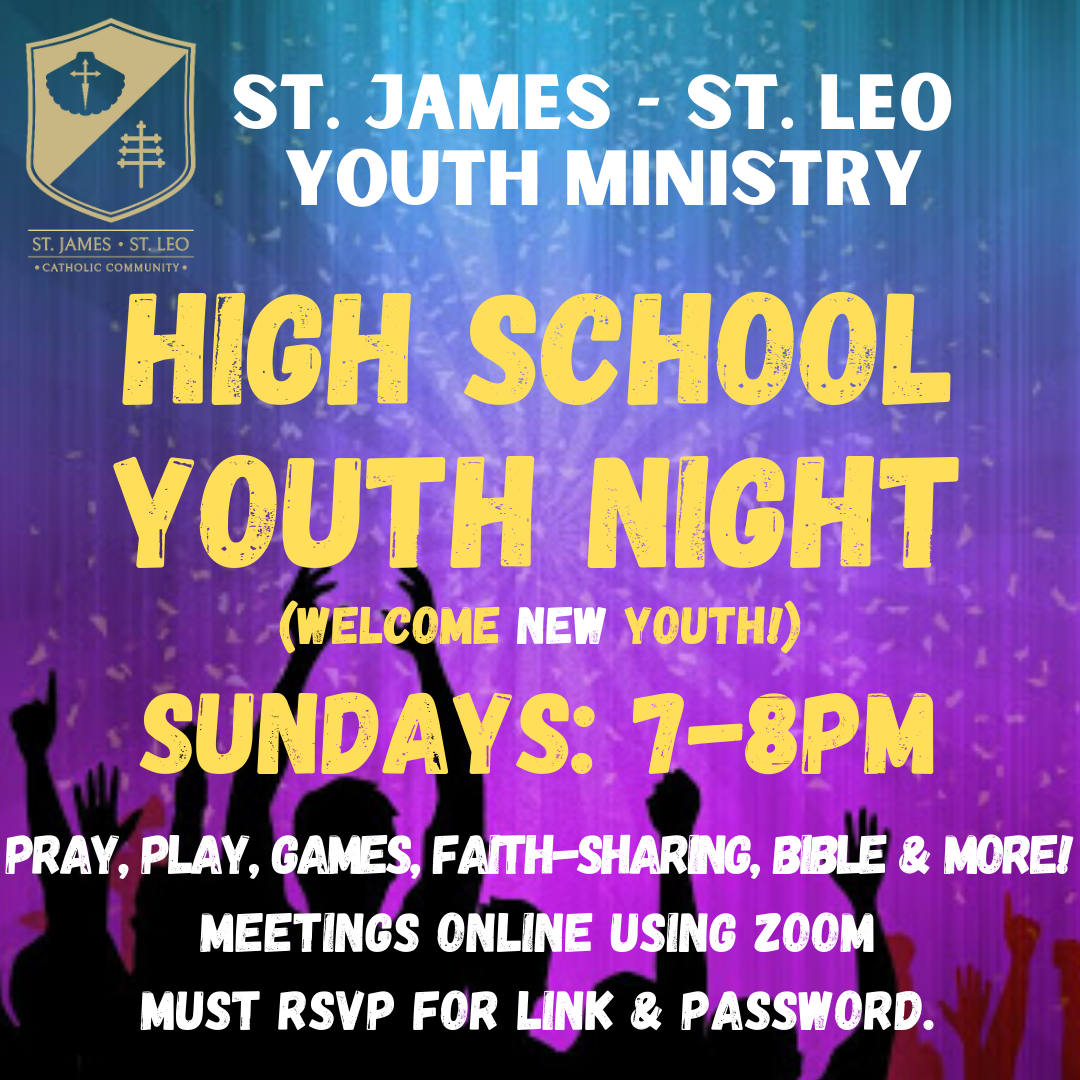 TUESDAYS

FRIDAYS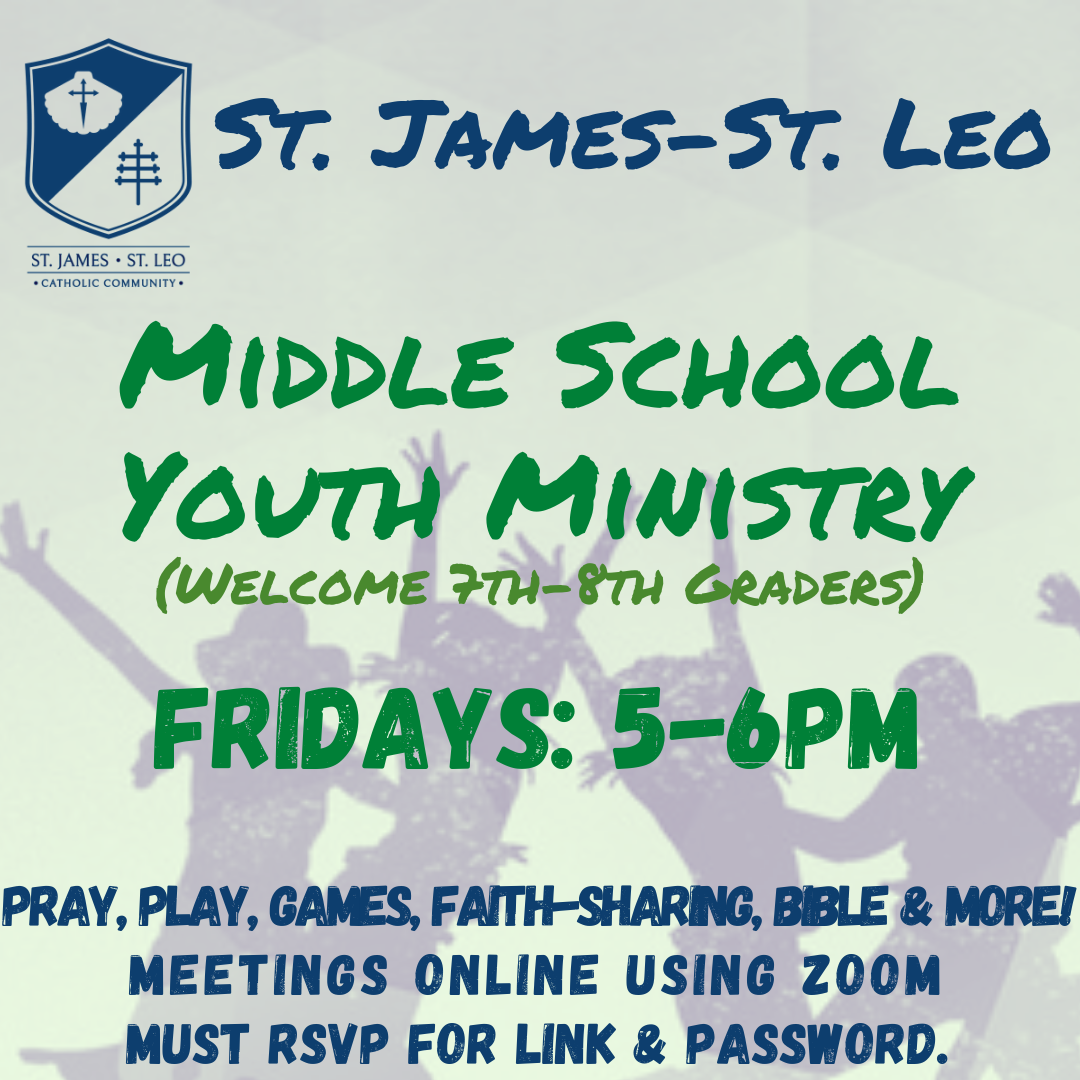 CORE TEAM/YOUTH LEADERS
Invitation to current, past & future leaders in youth ministry! You are needed in our community, esp. in these challenging times!!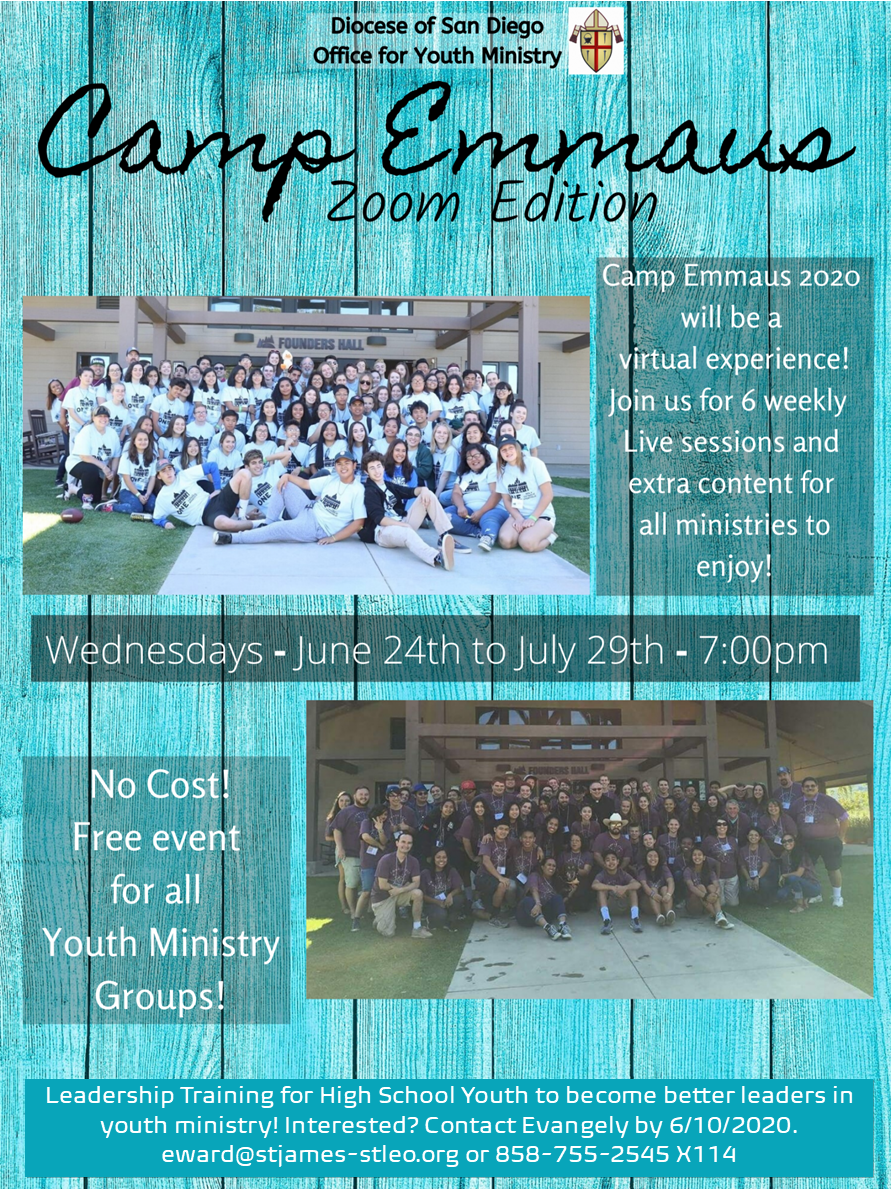 1. Join us:
Planning Meetings on Thursdays at 6pm
RSVP: eward@stjames-stleo.org
2. Camp Emmaus
Diocesan-wide Leadership Training via Zoom
FREE – no cost this year!
Wednesdays, 6/24 – 7/29
7pm – 8pm (six hours total)
---
The purpose of St. James – St. Leo Youth Ministry:
To be missionaries for the hearts of young people. We are led, by the power of the Holy Spirit, to create life-giving, joy-filled, merciful encounters with the person of Jesus Christ. Through this communion with Jesus, we draw close to each other, the St. James parish family and the communities we have been chosen and called to witness to a hope that lasts. We rely on the inspiration and the teachings of the Catholic Church so that a young person can make a confident decision to be a life-long disciple.
Contact:
Evangely Aliangan Ward, Director 858.755.2545*114